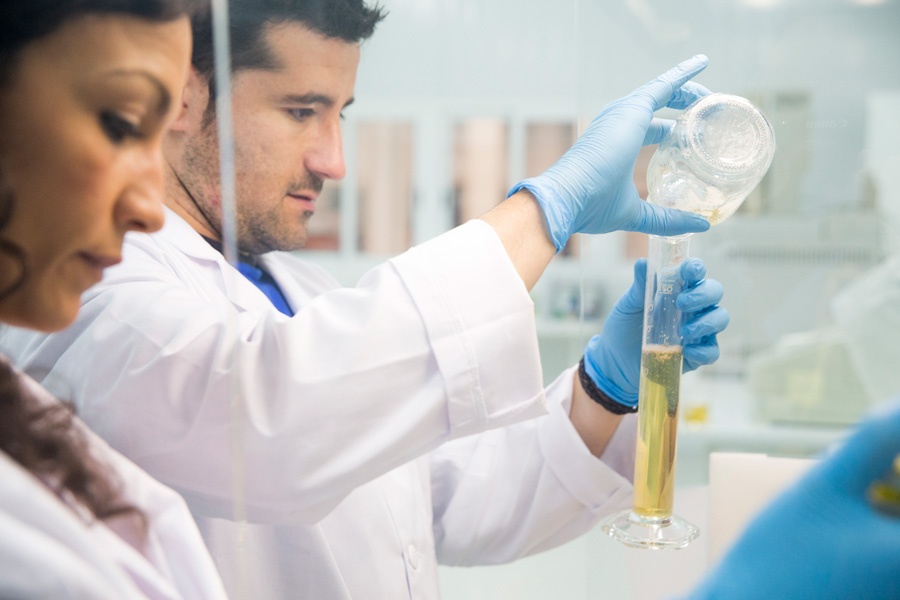 We are a biotechnology company that focuses on the farming sector.
We are dreamers, challenge-seekers and innovation-lovers.
We strongly believe in: the power of nature, innovation, research, creativity and talent.
And we rather act than talk, since our purpose is giving real, tangible answers.
Here at Kimitec, we look for people willing to defy the status quo, those who want to go back to a healthy nutrition.
We operate in 90 countries and have branch offices in the USA, Brazil, LATAM and China, yet we proudly maintain the spirit of a great start-up. We are not going to lie; we work well and hard to achieve the highest degree of excellence in what we do. But we celebrate together like nobody else does.
Who are we looking for?
A production manager who'll work hand in hand with our Manufacturing Director.
Your main tasks will be:
– Managing production processes, such as fermentations, extractions and spray drying, among others.
– Upscaling new processes and products in the company from a pilot scale to industrial scale, setting up new processes, methods, timings and operating conditions.
– Implementing a new software solution to increase productivity and improve organization within the factory.
– In coordination with the Head of Engineering/Maintenance, proposing, evaluating and implementing measures to increase productivity and facilitate plant maintenance.
– Improving existing processes to maximize production, reduce costs, improve quality and optimize deadlines.
– Implementing a continuous improvement system (Lean Manufacturing) in the new processes or areas within the manufacturing plant.
– Managing production means and personnel in accordance with demand and sales forecasts.
– Training operators in the operation and maintenance of equipment.
– Managing technical documentation, as well as documents related to production processes in the plant.
– In coordination with the Procurement Department, ensuring the supply of raw materials.
– In coordination with the Quality Control Department, improving and ensuring the quality of our end products.
– In coordination with the Occupational Risk Manager, guaranteeing general compliance with all workplace safety measures.
– Proposing and managing investments in new factory equipment.
Training and skills required for the position
Degree in Industrial Engineering/Chemical Engineering.
10 years of experience in manufacturing environments. Experience in industrial environments within the biotechnology sector will be considered a plus.
Skills:  Planning and organizational skills, leadership, analytical skills, initiative and teamwork.
High level of English (B2)
IT knowledge: SAP and Microsoft Office.
What do we offer in return?
– We'll give you the chance to work for a better world, where chemical poisons are finally off the map and people eat healthy food… And that requires dedication. We want brains and passion.
– We'll share our good vibes with you and make you feel comfortable when defying the status quo.
– You'll feel the adrenaline that a real fast-growing European company radiates. We'll have new challenges ready for you every week.
– You'll be able to come to work in jeans and a T-shirt, because you look good just like that!
– We'll offer you a drinking bottle made of glass, plastic is off-limits here!
– You'll get a pint of beer every Friday, before leaving the office.
– And you'll work at the biggest research center for agriculture in Europe, with the best views of Cabo de Gata you'll ever find.