The Marriage of Primaflor & Kimitec Leads to Zero Residue Productivity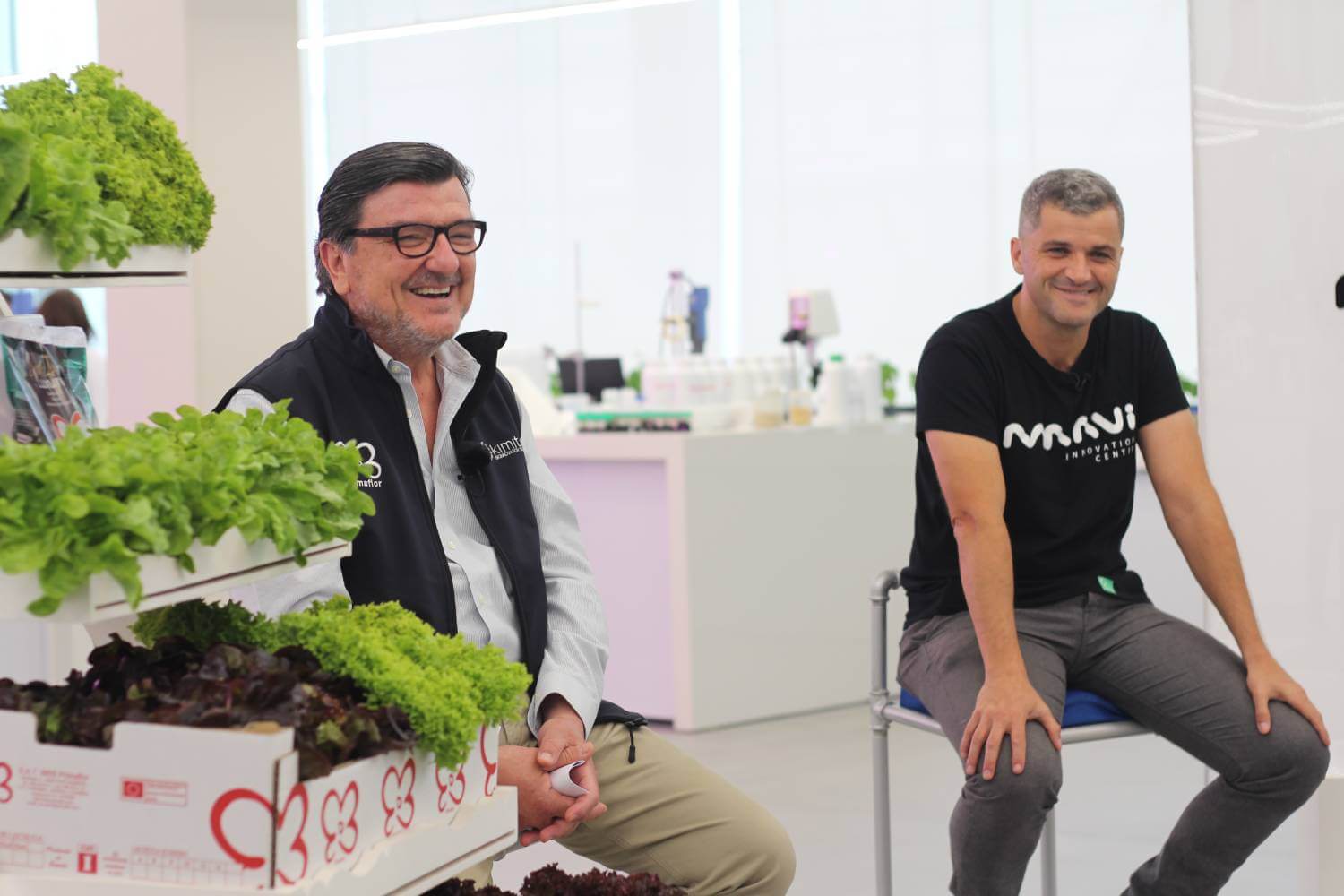 The MAAVi Lab Primaflor & Kimitec Will Be the Largest Outdoor Leafy Crops Agriculture Research Project in Europe
MAAVi Innovation Center will focus on the advancement of natural technologies aimed at achieving zero residue in outdoor leafy crops under a strategic research and development agreement.
Chemical active ingredients will be gradually banned in agriculture in Europe from now until 2030, thanks to the introduction of the "Farm to Fork" strategy, which proposes a 50% reduction in the use of chemical pesticides and a 20% reduction in fertilizers. The implementation of these measures will leave many producers without resources to maintain their productivity.
Through this agreement, Primaflor anticipates a paradigm shift, maintaining its productivity in a natural way while meeting the EU's environmental, economic, and social sustainability objectives.
"At Primaflor, we are very proud of the agreement we signed with Kimitec, a global leader in innovation. We like their research methods and particularly their ability to understand our needs." comments Cecilio Peregrín, Primaflor's Corporate Director. "We will work together to make agriculture more efficient, sustainable, and environmentally friendly."
MAAVi LAB project, pioneer project in Europe
The project, designed in collaboration with Primaflor, represents a pioneering milestone in the sector since it is a strategic collaboration agreement between a research center and a large producer that aims to anticipate a shift in the production model. Primaflor considers this partnership as a step forward in its contribution to sustainability, climate change mitigation, and biodiversity conservation.
It consists of three action lines:
1. Joint research and development of natural bio-inputs, tailored to each of Primaflor's specific outdoor crops, that aid in improving organoleptic qualities (flavor, firmness, aroma), and functional qualities (chemopreventive), as well as the efficient management of water and nutrients, through the use of prebiotics and probiotics.
It is important to note that by-products from Primaflor's own production line will be revalued and used in the development of specific bio-inputs for the company's green leafy crops, thus improving the company's green and circular economy.
Subsequently, they will carry out the progressive incorporation of our natural products into Primaflor's cultivation protocols with the aim of continuing to advance in obtaining natural, healthy, and zero-residue foods.
2. Organic phytosanitary product research and development, allowing Primaflor to be a pioneer in achieving the goals outlined in the Common Agricultural Policy and the "Green Deal" through its Farm to Fork strategy, which addresses the prohibition of active materials and the emergence of new pests as a result of climate change.
3. Incorporation of a significant percentage of both companies' human capital to jointly research organic and ethical solutions that will enable Primaflor to expand in a sustainable manner while adhering to consumer and social authority commitments.