UNICA and MAAVi Innovation Center sign an agreement to achieve zero residue in fruit and vegetable production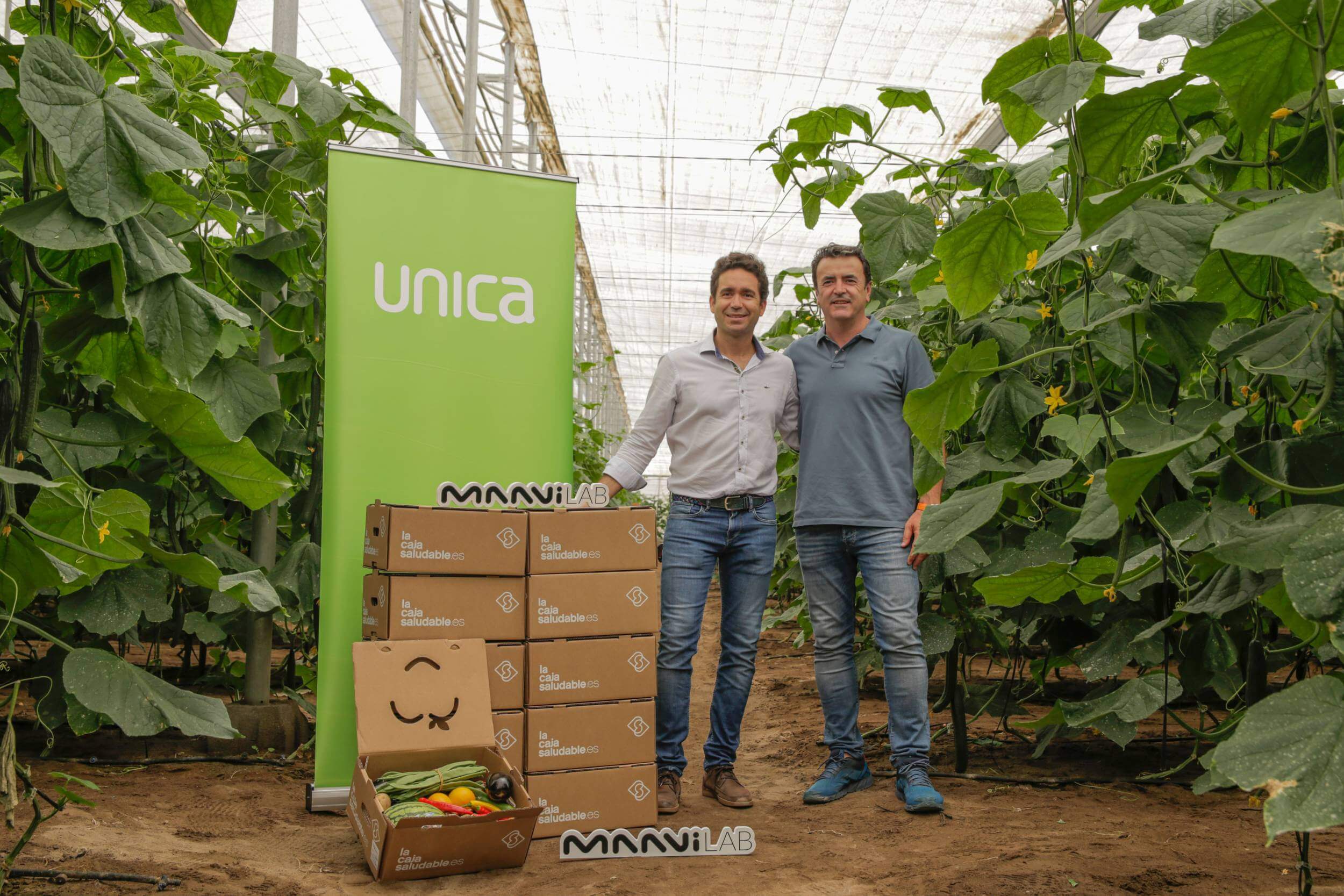 UNICA, Spain's leading horticultural exporter, and MAAVi Innovation Center, the largest biotechnology center dedicated to natural agriculture in Europe, founded by Kimitec, have signed a strategic partnership agreement: MAAVi Innovation Center will research specific natural solutions to achieve zero residue in fruit and vegetable production.
The largest group of cooperatives in Spain aims to provide its growers with the natural, effective and sustainable tools they need to meet the goals set by the European Union in its Farm to Fork strategy, and by the UN in its SDGs.
As pointed out by the EU, the use of pesticides in agriculture contributes to soil, water and air pollution; whereas excess nutrients in the environment have a negative impact on biodiversity and climate. That is why the EU intends to reduce by 2030 the use of chemical and hazardous pesticides (and the risks they pose) by 50%, the use of fertilizers by at least 20%, and nutrient losses by also 50%, without altering soil fertility.
These goals are quite ambitious, but also necessary, since no specific regulation is still in place to accelerate the registration of biopesticides in Europe, and growers will most probably run out of effective tools in the short term.
Antonio Domene, Vice President of Kimitec, explains: "Over 14 years ago, Kimitec set out to become the alternative to synthetic chemicals in agriculture, putting natural productivity, consumer health and respect for the environment at the very center of the agricultural industry". And he adds: "While many chemical-based active substances are set to disappear from the market in the coming years, growers must still face numerous problems that lack specific natural solutions as effective as their chemical counterpart; this makes private research alliances, such as ours, really important."
Pests such as Tetranychus urticae, Bemisia tabaco, Thrips, Myzus persicae or the much-feared Tuta absoluta cause serious problems to tomato growers around the world, who invest over $38 billion annually in their control; but, of the 62 chemical-based active substances initially approved to control those pests, 32 have been banned by the EU in the last few years, leaving just 30 available options.
The Deputy Director of UNICA, Diego Calderón, confirms that staying competitive in international markets, despite the growing global supply of fruits and vegetables, is a real challenge for them.
"This research agreement with MAAVi Innovation Center and our commitment to sustainability bring us closer to our customers, which is our main goal and what helps us keep growing steadily over time."
According to the EU, a healthy diet based on fruits and vegetables reduces the risk of life-threatening diseases, as well as the environmental impact of the entire food system.
By signing this MAAVi Lab agreement, both companies confirm their commitment to improving the current food system by facilitating the access to healthier, more sustainable foods; ensuring the availability of healthy, affordable and sustainable products; fighting climate change; protecting the environment, and preserving biodiversity.