High-value woody crops and their dormancy release. Naturally, my dear Watson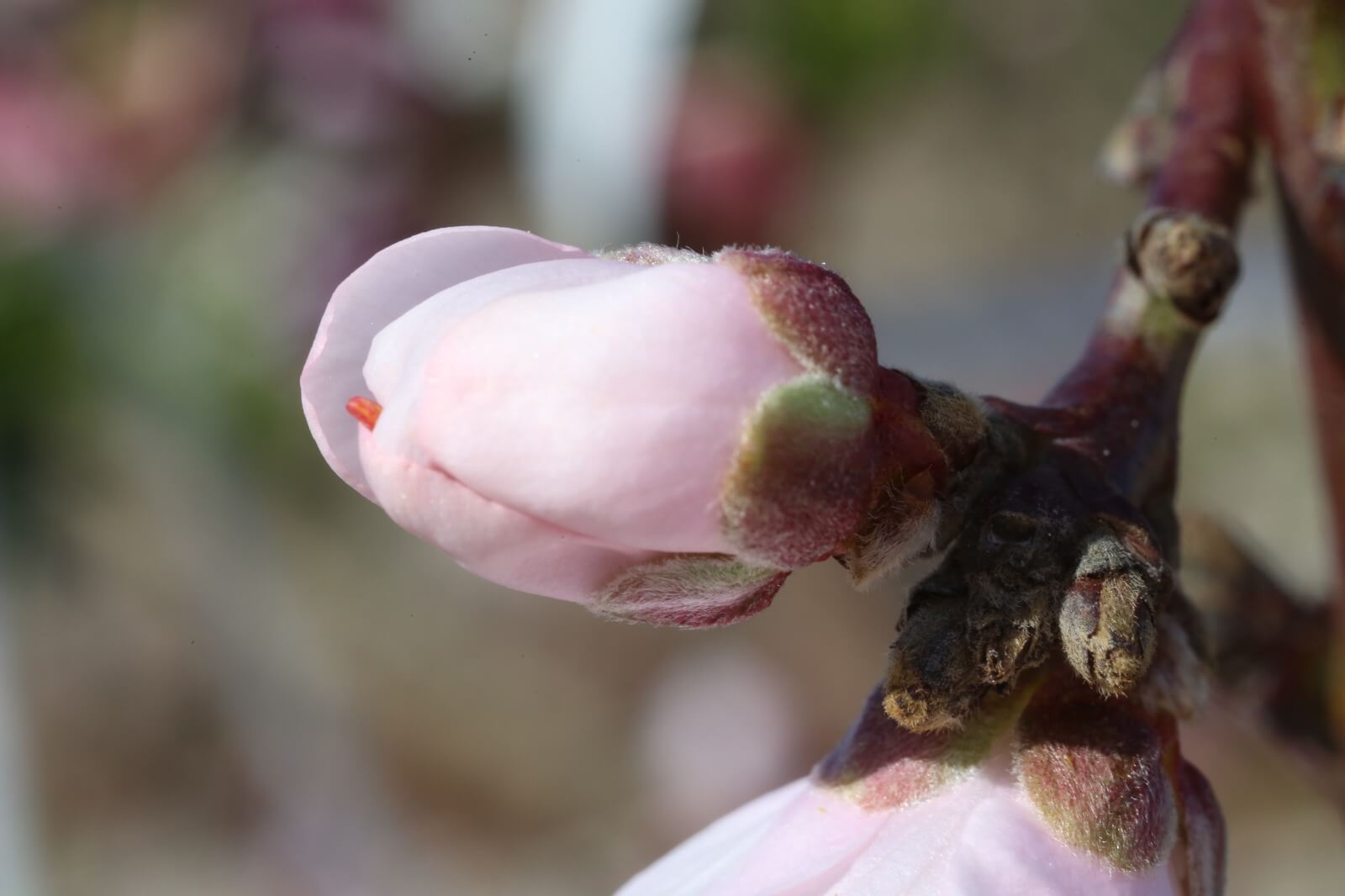 Progressively shorter winters, hotter summers, and warmer global weather have negatively influenced high-value crops such as stone fruits, table grapes, blueberries, kiwis, and apples, which cannot accumulate adequate chill hours, making their release from dormancy erratic.
Hydrogenated cyanamide or hydrogen cyanamide is a chemical molecule that stresses the plant so severely that it prompts it to wake up from its winter slumber and begin to sprout in an attempt to preserve itself and the future of its species.
This growth regulator, widely used in countries with subtropical climates such as Peru, Colombia, or Brazil, is very dangerous to humans and has been banned in many countries.
We've carefully observed how it works in order to develop a product with the same efficacy and mode of action, but with natural molecules that are safe for the end consumer and without contaminants for the environment. A very important aspect, as the Farm to Fork strategy is right around the corner.
We are convinced that this strategy, which is so contradictory with the current way of producing food, is here to stay, and that is not necessarily a bad thing, as long as the farmer has the natural resources to maintain productivity.
So, the faster we respond, the better, because it will not only affect European farmers; we are convinced that it will inevitably spread to many other markets, particularly those that export fruit and vegetables from the soon climatologically neutral, old continent. Sooner rather than later, more and more synthetic products, deemed fundamental in modern agriculture, will end up being banned!
Faced with this issue, we have relied on our knowledge of natural molecules, our team of researchers with more than 40 nature geeks, and biotechnology applied to agriculture to develop a natural, effective, and productive ALTERNATIVE to hydrogen cyanamide.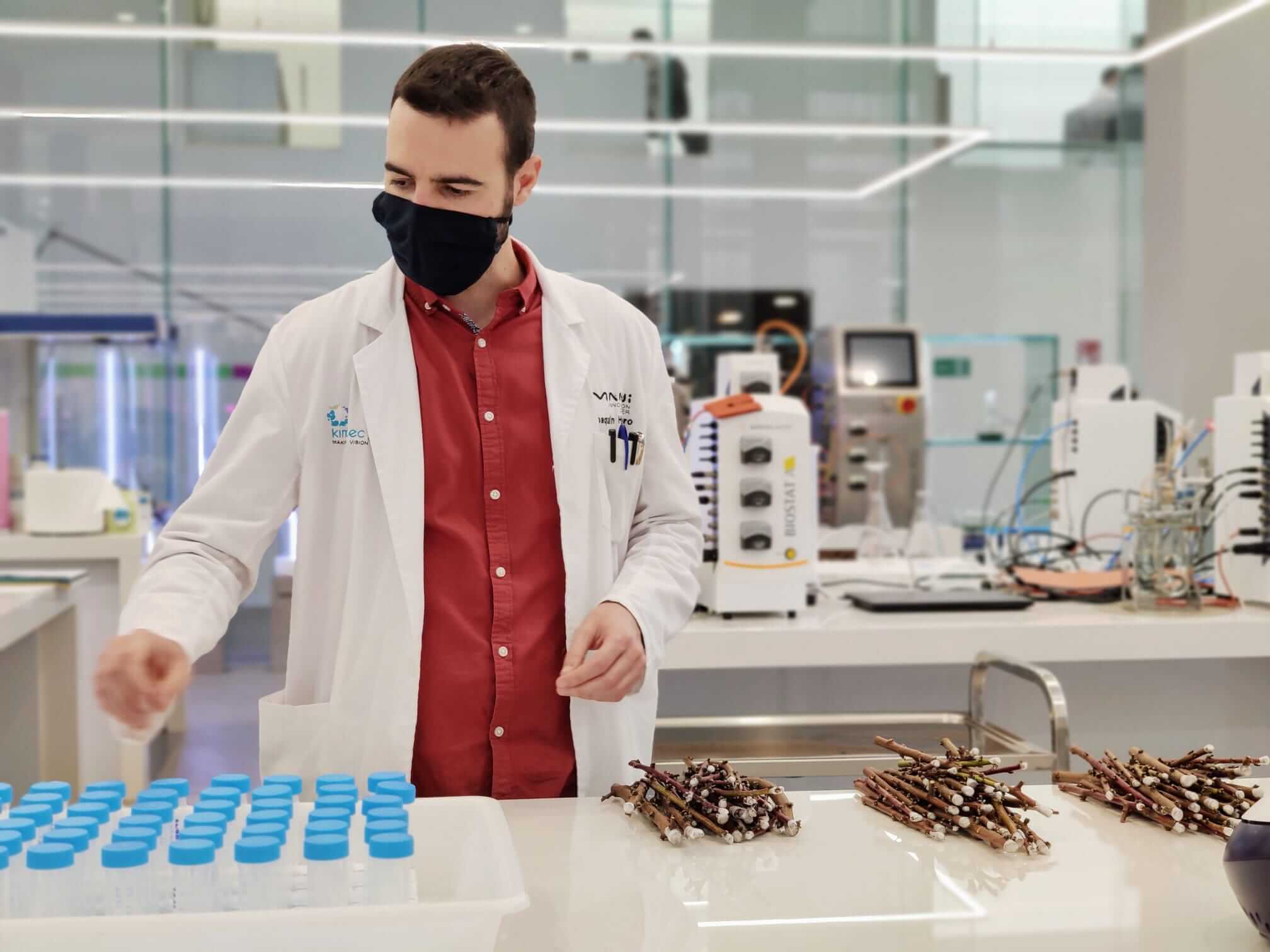 But would you say that it is possible to obtain a natural, residue-free, organic, and sustainable substitute for cyanamide? Yes, it is possible, just ask the 23 independent field technicians who are currently field testing 3 pre-formulates in both hemispheres and at various latitudes. Mexico, South Africa, New Zealand, and Spain are some of the countries that are currently sprouting crops that are widely sought after in the global diet, such as kiwi, peaches or cherries, with our solutions.
Wait, do not be impatient, we're going to tell you all about it
Our product "wakes up" the crop at the right time by giving it a good "scare" much as hydrogen cyanamide does. Perhaps you have already figured out how! Especially if you are an expert agronomist.
In addition to this "scare" our pre-formulates jumpstart sprouting; homogenize the crop (all buds sprout at the same time); and have the potential to bind to the plant (penetrate and reach plant cells).
How did we do it? We would be lying if we said it was easy. Here, the key to our success was our 4Health method of obtaining natural molecules from the synergy of four sources: botany, microbiology, microalgae, and green chemistry.
You should know that we have the MAAVi Innovation Center, the largest research center dedicated to natural agriculture in Europe, and that helps too!
We do not want to leave you hanging, so, we have written a report where we include details about our research and any other information you need to know about the cycle of your crop, and its natural and sustainable "awakening".
Find out how hydrogenated cyanamide works step by step and why you've been using it for so long