Kimitec's MAAVi Innovation Center and Peregrín Join Forces to Grow the Most Sustainable Garlic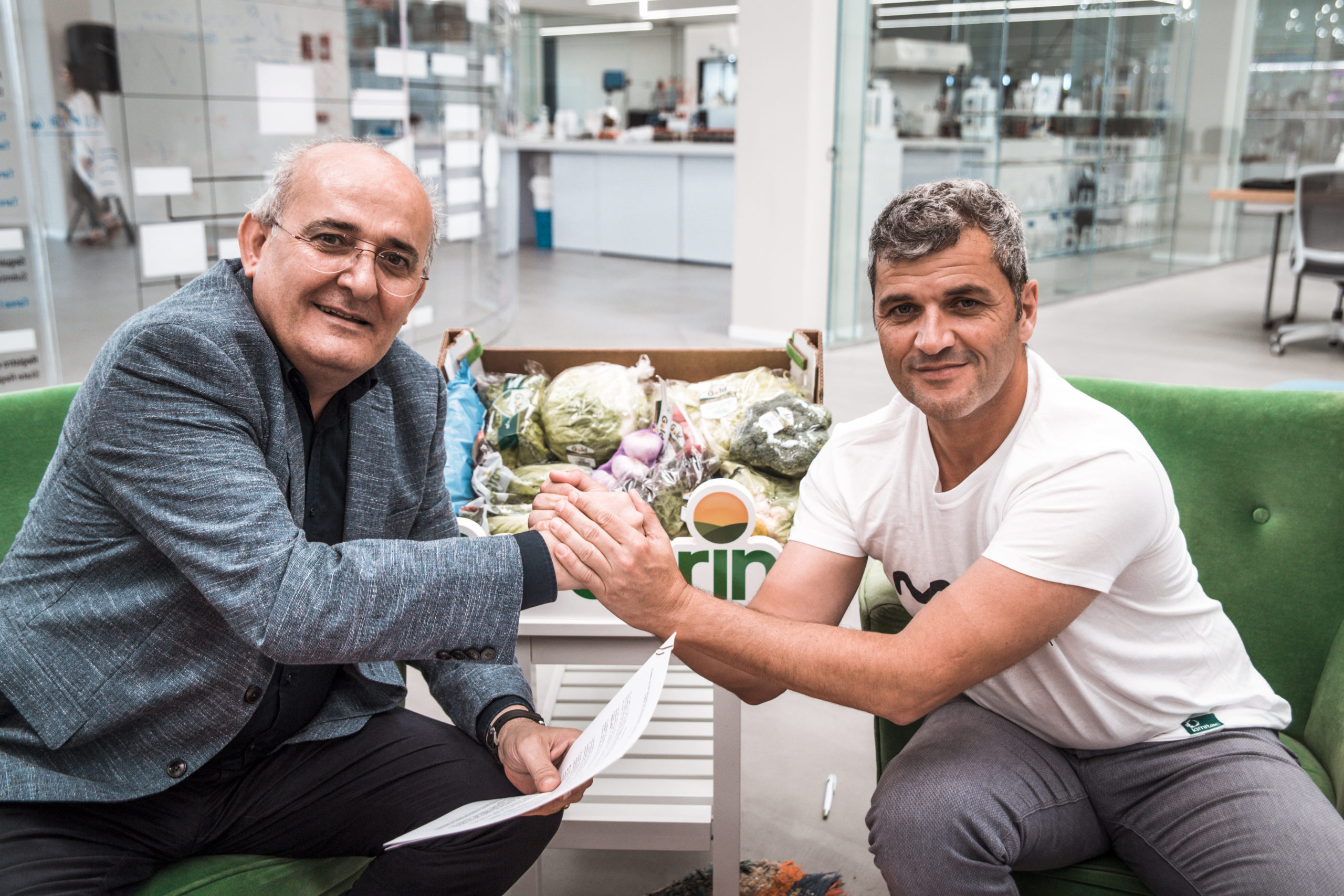 Both companies have signed a MAAVi Lab agreement to solve all agronomic, nutritional, and long-term challenges that garlic cultivation may confront in the future.
Felipe Gómez García, CEO of Peregrín, and Félix García Moreno, CEO of Kimitec's MAAVi Innovation Center, have signed a MAAVi Lab or strategic collaboration agreement under which both companies will work together to cultivate the most sustainable garlic on the market by 2030.
"Supermarkets are pressuring us to remodel our farming operations, which requires the adoption of highly effective natural products that do not jeopardize crop productivity and quality. The MAAVi gives us an answer with natural solutions with products that have the same features as a chemical product" said Felipe Gómez García, CEO of Peregrín during the signing of the agreement.
Kimitec's MAAVi Innovation Center will specifically develop customized solutions to meet Peregrin's agronomic needs for mite and fungal control during harvest, fungi and insect control in post-harvest, environmental stress reduction, effective water management, and seed treatment optimization.
"The idea is to accompany Peregrín in its transition to completely residue-free production over the next several years," points out Félix García, CEO of Kimitec.
In light of new European and international strategies and policies aimed at reducing the use of synthetic chemistry in crops, thousands of companies are in search for natural substitutes that are equally effective and affordable in order to maintain their productivity and profitability.
This change in the food supply system—which is healthier, more environmentally friendly, and in line with the goals of the European Green Deal in its Farm to Fork strategy—must be accompanied by the appropriate tools so that farmers and producers may adapt to the new regulatory framework without worrying about their financial security.
The producers, on the other hand, ask: "Who takes care of our needs?" Who supports and listens to us and provides solutions to our challenges? Who takes us into consideration? To that end, the MAAVi Innovation Center has created MAAVi Labs, opening its R&D center to growers and producers where they can find real solutions to their challenges thanks to Kimitec's 15 years of experience in natural compound research, with Europe's largest biotechnology center serving as the backbone. These strategic relationships begin with active communication and a thorough understanding of the challenge and conclude with a packaged product, in contrast to other research institutions.
Peregrín's garlic is synonymous with quality. "Consumers are beginning to value produce like purple garlic, which has no match in the world; it has a distinct texture as well as organoleptic and nutritional properties that go beyond allicin," Felipe Gómez stated.
A very different product than the one produced by China, the world's largest garlic producer, with whom the native garlic "faces off" at supermarkets. It is highly valued in Europe due to its distinctive pink hue, clove thickness, and more intense and spicy flavor. This high-quality crop, which Peregrín cultivates on multiple fields, is exported to over 30 countries worldwide.