Antonio Domene new vice president of Kimitec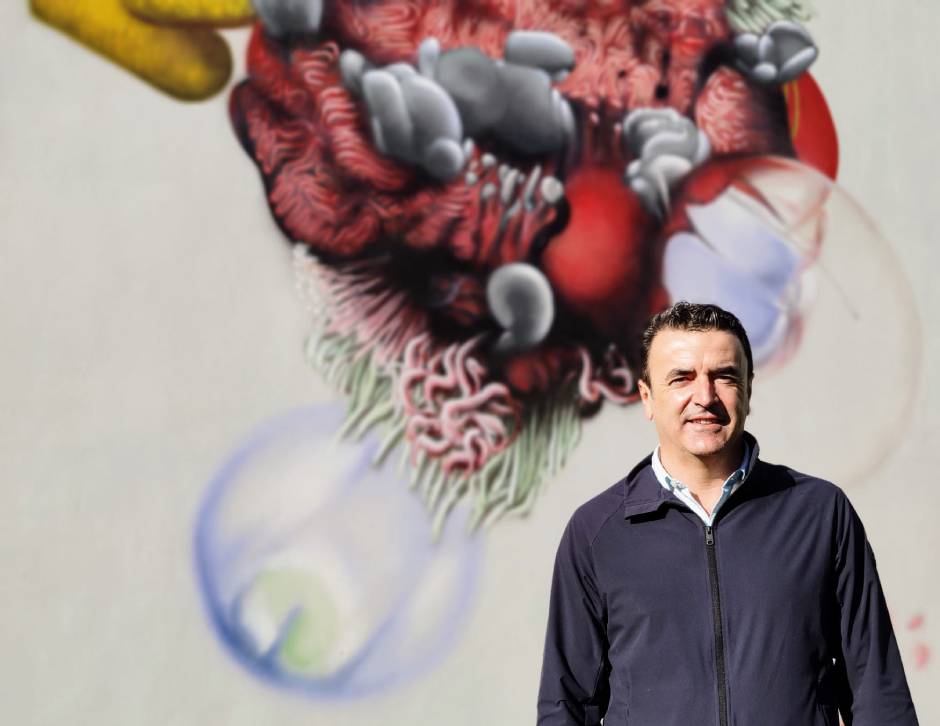 "We want to help large producers become masters of their own transition into a more productive, residue-free agriculture".
Antonio Domene joins Kimitec Group as Head of Institutional Relations and Strategic Accounts Development for the "MAAVi Labs".
The Reason for this recruitment?
In the current, challenging context, dictated by the wholesale distribution and the European Union's 'From Farm to Fork' strategy, a scenario is emerging that will make it difficult to sustain productivity if we cannot meet the requirements posed by:
– the wholesale market, which is far more restrictive than the current regulations regarding the number of active substances allowed and the level of MRLs.
– and the European Union's strategy, aimed at reducing the use of plant protection products by 50% and the use of chemical fertilizers by 30 % by 2030.
We are seeing European authorities prohibiting active ingredients on a regular basis, most recently Mancozeb, Thiophanate and Chlorpyrifos, and, in the coming months, we will see how the European Union bans the use of other iconic agrochemicals, restricting them to their respective markets, as the current EU strategy also aims to influence the agendas of neighboring markets.
It seems reasonable to believe that large multinational corporations, whose multisite pesticides are being withdrawn from the market, would have little room to come up with new EU-compliant strategies to address a multitude of existing, emerging, and minor pests and diseases. As a result, growers will have fewer resources and tools to fight once-controlled pests and diseases, as well as those that are emerging or gradually making their way back into the fields.
In the midst of this situation, given that a specific regulation for the registration of natural products has yet to be established by the European administration, farmers are finding themselves at a standstill and without alternative choices. While the EU strategy is expected to speed up the approval of new regulations for phytosanitary products, by the time it is finalized, there will be a significant number of pests and diseases for which no natural solution is capable of offering the same efficacy as synthetic chemistry.
In view of this situation, Kimitec proposes the MAAVi Labs as a direct solution to aid growers with this problem.
What exactly are the MAAVi Labs?
The MAAVi Labs are strategic, customized, long-term R&D agreements directed at large growers, that pivot around the central theme of improving productivity without residues, while taking into account other fundamental topics in today's agriculture, such as increasing shelf life and enhancing the quality and organoleptic properties of fruits and vegetables.
The Tesla of Agriculture
According to Félix García, CEO of Kimitec Group, "after witnessing in recent months the widespread acquisition of biotech companies on behalf of agrochemical multinationals, we have chosen to take a different approach by strengthening our structure with great professionals such as Antonio Domene to lead the MAAVi Labs".
Knowledgeable in the sector, its challenges, and the type of solutions that are needed to respond to upcoming reforms, Antonio Domene is well aware of the demands of the wholesale distribution chain and the changes that will take place as a result of the initiatives launched by the European Union, but also of the enormous effort that farmers will have to make in the coming years to maintain their productivity, especially after the steady decline in plant protection products.
Domene says that the first day he visited MAAVi Innovation Center he fell in love with the project, its workplace dynamics, and its research facility, the largest in Europe dedicated to natural agriculture!
"I was won-over before I even got here when I was still at CASI. It seemed remarkable to me, that an Almería-based company had such a clear vision of the challenges that the industry will endure in the next ten years, and about what is needed to transition through the structural change facing the sector: Natural tools, with the same efficacy as synthetic chemistry, to maintain productivity while remaining residue-free. I really thought they were the Tesla of agriculture. Surely everyone should come and have this experience firsthand," Domene says.
What to expect from a MAAVi Lab?
Several MAAVi Labs are underway, just waiting for the starting signal. However, the MAAVi Labs, are not open research agreement for just anyone. "To be clear, these types of agreements are aimed at large producers who want to anticipate to the change that is coming, and be the first to achieve a residue-free produce while maintaining or improving their productivity," says Félix.
It is not only a disruptive model, it also signals the start of new and very close collaborations through which large growers can broaden their R&D through Kimitec, having access to a EUR 20 million center and demonstrate their commitment to residue-free and productive agriculture.