Kimitec Group successfully closes its participation in the Growtech Fair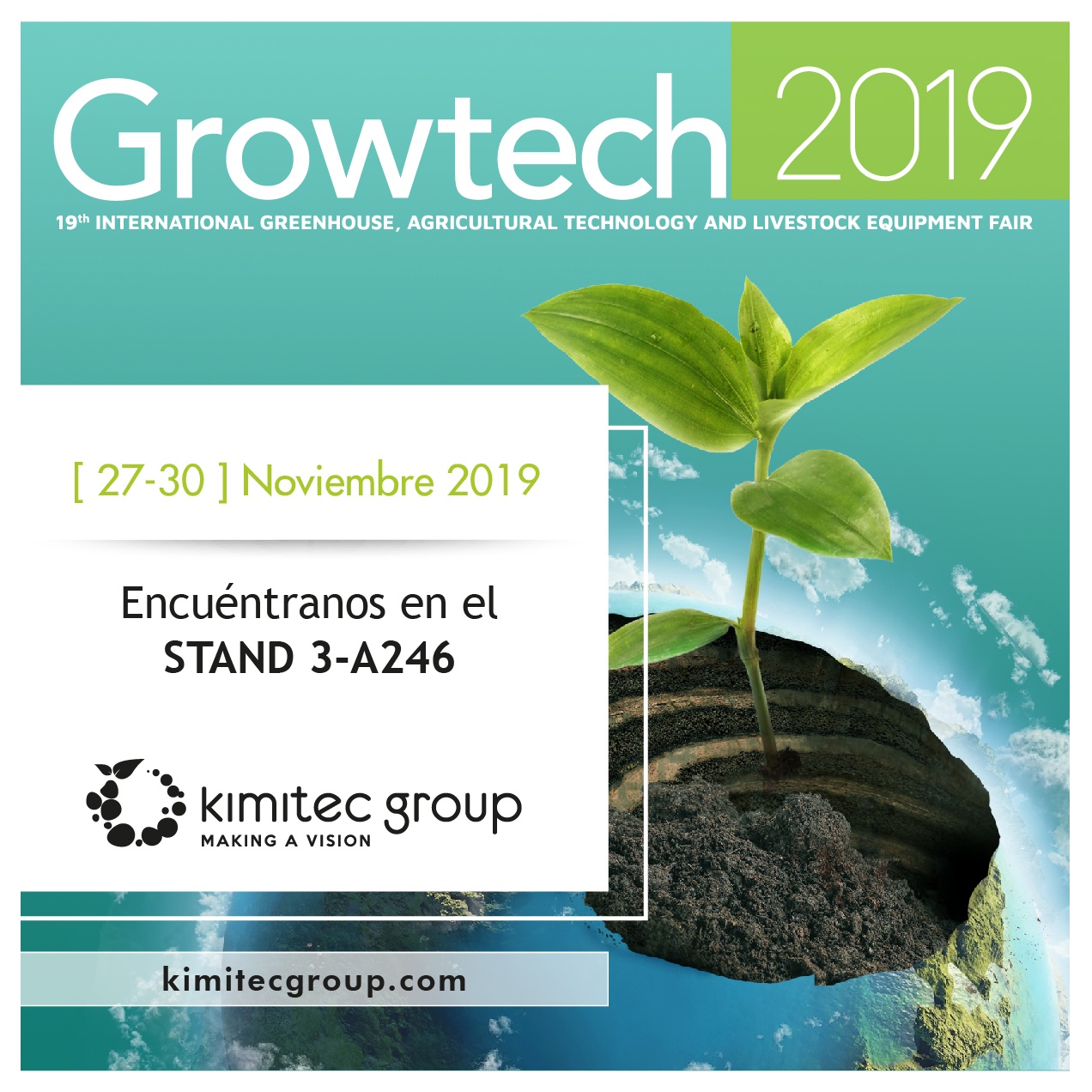 We have attended the 19th edition of the Growtech Fair, the InternationalGreenhouse, Agricultural Technology and Livestock Equipment fair, which took place from November 27 to 30 in Turkey.
At Kimitec Group, we create natural, effective, and innovative solutions and we challenge the status quo working towards healthier and higher quality nutrition. It is with these types of solutions that we participated at the Growtech Fair led by two of our companies: Kimitec Agro, specialized in specific nutrition, and Agrocode, focused on biopesticides, and products for the nutrition of crops through probiotics and prebiotics.
The whole world in the agricultural industry, 850 exhibitors from 32 countries, attended this year's edition, with a record participation of more than 90,000 visitors from 130 different countries.
During the four days of the fair, many people visited our stand interested in the disruption of our model, which lies in developing biotechnology to maximize synergies between 4 natural areas: botany, microbiology, microalgae and green chemistry.
We took the opportunity to introduce 7 new products that have generated great interest among Growtech attendees, our prebiotics and probiotics. Phosbac Ps, Agrobiotik, Seanergy, and Xtender Row have been the lead solutions at our stand, if you want to know more about these products, visit the following websites: www.kimitecagro.com and www.agrocode.com