MAAVi Innovation Center, Reinventing Food Production, a Vision Come True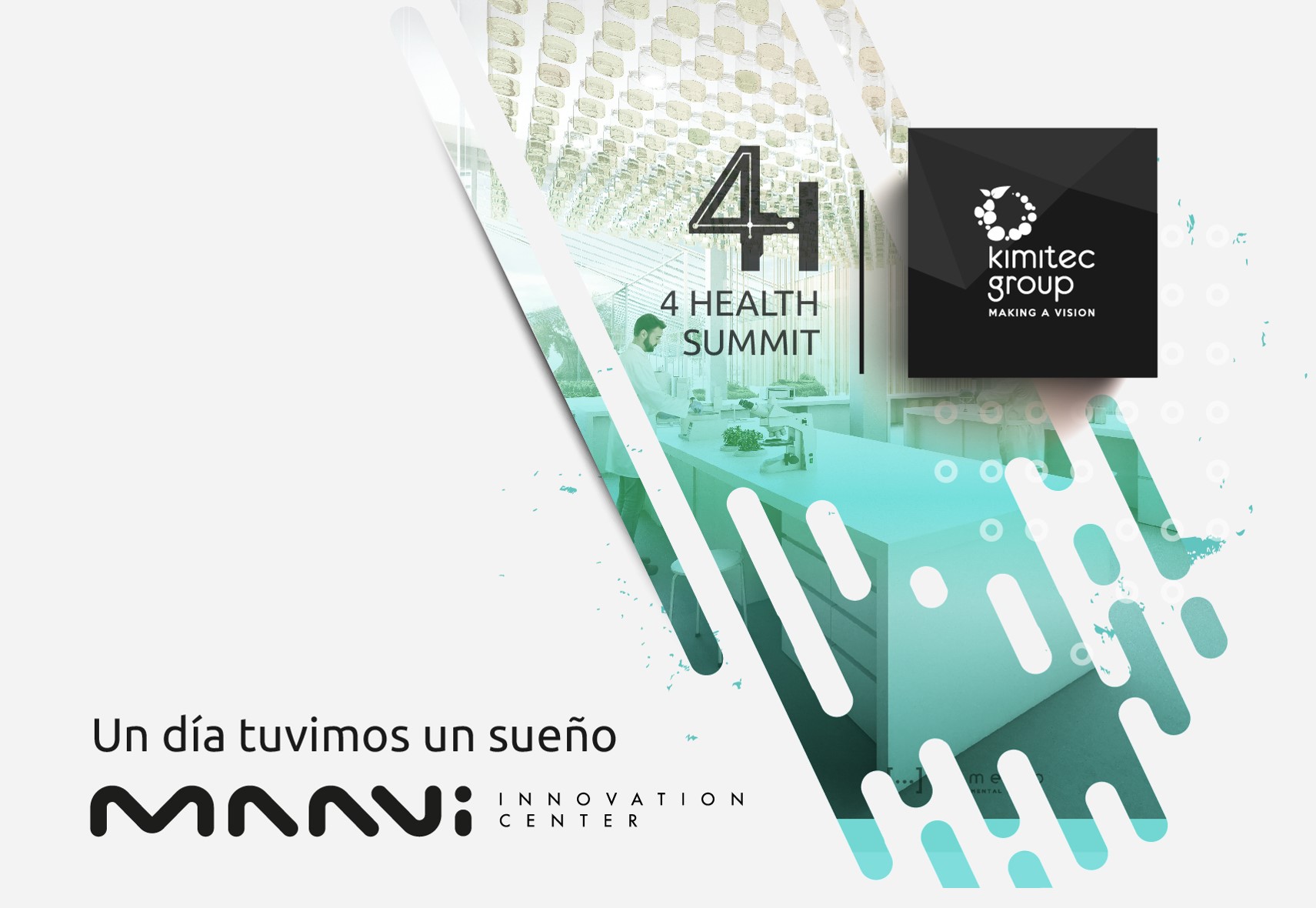 Kimitec Group officially inaugurates the largest Center for biopesticides, prebiotics, and probiotics in Europe.
The Spanish biotech multinational company, Kimitec Group, organizes the sixth edition of its annual conference 4Heatlh Summit on November 20th, 21st and 22nd.
It will be a special occasion since, for the first time, the summit will be hosted in its headquarters in Almeria, coinciding with the inauguration of its new research center, MAAVi Innovation Center.   
The opening of the center fits into Kimitec Group's global strategy to promote research and development of natural solutions, as effective as those of chemical synthesis, that will enable the production of healthier and higher quality foods. The group's productivity takes momentum with the opening of the center for biopesticides, prebiotics and probiotics, the largest in Europe, and one of the largest in the world. An outstanding investment within the sector, made in the name of research with two distinct objectives:
To accelerate innovation processes, increasing productivity levels and shortening the time in the contribution of value to the sector through solutions that impact consumers, producers, and the environment.
To serve as the European epicenter of biotechnology and become a worldwide reference, creating an ecosystem that links biotechnologists,  agri-food sector experts, partners, research groups, Weboost startups (Kimitec Group's accelerator), and influencers in other sectors such as nutrition, gastronomy and health, to offer food producers alternatives to face future challenges.
"The center represents the biggest milestone for the company since its creation in 2007 and accelerates all our production processes focused on innovation and biotechnological development," Félix García, CEO of Kimitec Group. "MAAVi embodies the pride we take in challenging the sector's established rules".
Kimitec Group's business model relies on the 4Health technology, which maximizes the synergies connecting 4 natural areas (botany, microbiology, microalgae, and green chemistry). These areas function as the backbone for the more than 5,000 square meters dedicated to R&D and its 2,000 greenhouses.
The inauguration will take place alongside the 4Health Summit, where attendees, experts in the world of agriculture and biotechnology from over 90 countries, will enjoy 3 days of inspiration, biotechnology, and innovative agriculture.
The event will commence on Thursday, November 21st with a visit to the Cajamar experimental station in Las Palmerillas, Almería, where a Field Day in tomato will take place to witness the results obtained with the broad product portfolio of Kimitec Agro (biostimulants and nutrition ) and Agrocode (prebiotics, probiotics, priming, and biopesticides). Thereafter, the inauguration of the MAAVi Innovation Center will take place.
The conferences will be held on November 22nd, addressing various topics, such as the Almeria 4Health model and the new challenges facing the agri-food sector, most notably the production of residue-free food. Additionally, Kimitec Group's new research lines, aimed to transform food production in this new era of biotechnology,  will also be presented.