MAAVi FC Girls Team Wins the Iberdrola SuperA Social Award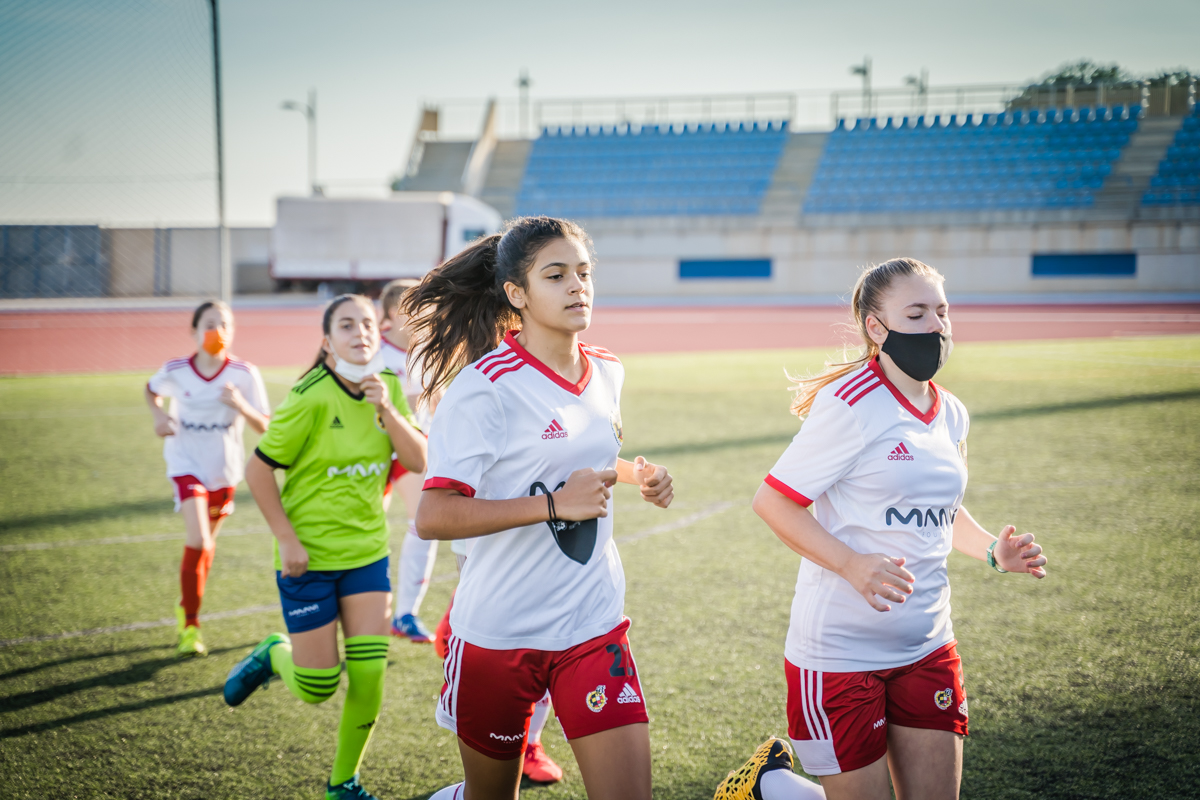 After a preselection of more than 400 candidates and 48 projects, we are the proud winners!
"This award gives us the energy and the drive to continue fighting for the children of our foundation. 50 thousand euros that acknowledge the work we do and allow us to continue growing.  We cannot help feeling joyful and proud". Affirms Félix García, CEO of Kimitec and president of the MAAVi Foundation, the foundation to which the club belongs.
The Iberdrola SuperA award honors national programs that foster gender equality through sport.
Why the MAAVi FC?
Almería, and specifically Roquetas de Mar, is a multicultural city with people from more than 100 nationalities and cultural backgrounds. Our CEO, Félix García, who can often be seen training with the teams in the club, says "through this initiative, we wanted to further promote the social inclusion of underprivileged communities in Almería. The province is a clear example of social integration, but despite efforts, there is still a lot of work to be done, particularly with regard to girls in a sport that has traditionally been viewed as masculine, a preconception that still exists among some of the immigrant communities in our area."
While these young women's families still oppose allowing them to play football, and at the moment there is only one young immigrant girl on the squad, "we have high hopes that this will change, as we have many girls in the younger age groups.  So, although I believe this is circumstantial, we must continue to make a great deal of effort in that sense".
With this award, Iberdrola recognizes projects and sport initiatives in Spain in support of gender equality and the empowerment of women through sport.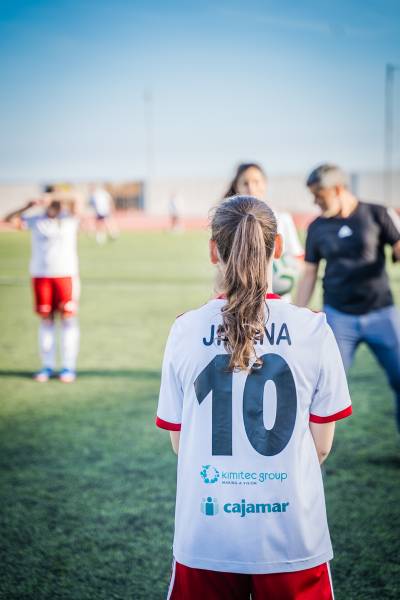 Actions that we are going to promote with the aid of this prize:
Recruitment to pull together more girl 's teams and mixed teams (in the case of u-9 & u-10-11).
Talks by experts and specialists with families and particularly with mothers.
Individual and group workshops for families and mothers on a weekly basis.
Implementation of a complete nutritional program with the collaboration of specialists.
Broaden the after-school enrichment program.
Sessions to support young women and girls in resolving personal conflicts and needs.
A specific reintegration initiative to empower and enable women.
A project we designed and created together
At the MAAVi Foundation we focused our efforts in four different areas: football skills, off-field education, healthy nutrition, and professional insertion programs.
The girls team practices, along their fellow club members, in the Antonio Peroles stadium. Provided by the Roquetas de Mar City Council, it is an ideal space for the activities of the club and the foundation, with fully functional classrooms to facilitate after school reinforcement and support learning.
In this way, we promote the integration of children at risk of social exclusion with the intention of encouraging them to grow up into adults with integrity, dedication, respect, and an optimistic vision for a future full of opportunities.
Gabriel Amat, the mayor of Roquetas de Mar, supported our foundation from the very first day.  At " the Peroles" we are witnesses to how these kids work diligently every day in practice, integrating social and athletic objectives. Learning to become successful individuals, dreaming of being better football players.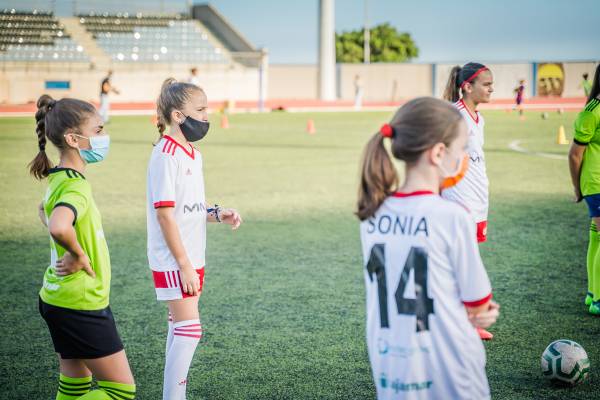 This award is for all of them
For the women who are part of the foundation, not just the players, but also the mothers and volunteers who help every day in the various activities, events and games; they are the most important part of our foundation. The love, dedication, and enthusiasm that the mothers and volunteers who take part in the Foundation's activities bring to these youngsters, with the only wish to see them happy, is what makes it all worthwhile.
We strive for equality, integration, education, and the positive ideals of sport, to feel united and above all, to give opportunities to those who need them most.
Our sincere gratitude to the Iberdrola Community for this award because little by little, and thanks to this recognition, we have been able to continue to grow.
Thank you for sharing our vision and our dream.