Kimitec signs an agreement with Viajes El Corte Inglés to promote sustainability in its corporate travel management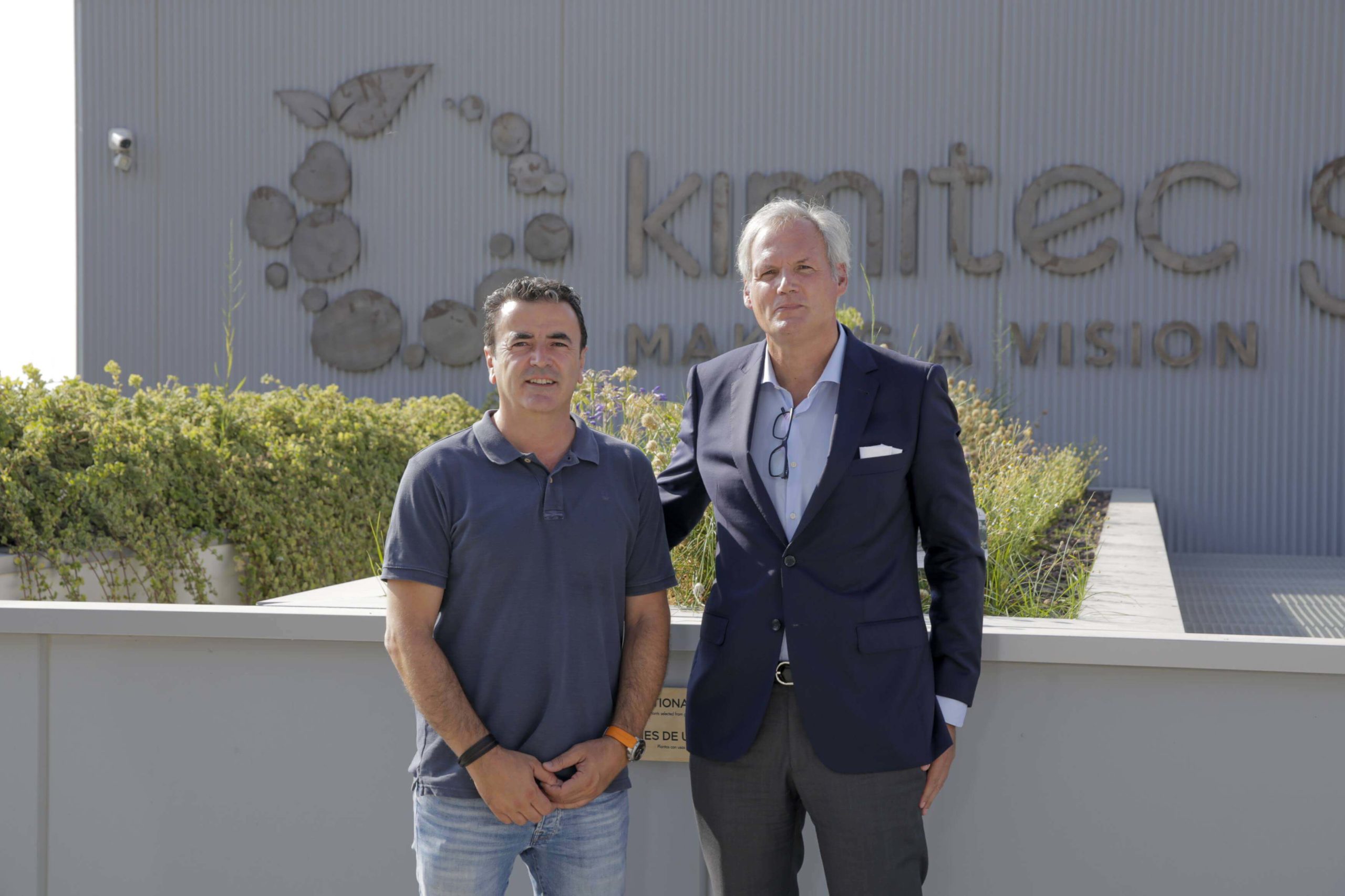 A shared action plan based on a real commitment to the ethical and universal principles of business travel responsibility and sustainability

Through this agreement, Viajes El Corte Inglés becomes the first travel agency working for the agri-food industry, with the support of their agro-alimentary division
In line with the UN's sustainable development goals, Kimitec and Viajes El Corte Inglés show their commitment to the ethical and universal principles of business travel responsibility and sustainability, by signing an agreement that promotes sustainable mobility practices.
The agreement has been signed today by Juan José Legarreta, Director of El Corte Inglés' Corporate Travel Division, and Antonio Domene, Vice President of Kimitec, at Kimitec's headquarters in Almería.
Through this agreement, Viajes El Corte Inglés becomes the first travel agency working for the agri-food industry, supported by their agro-alimentary division, which was created just a few months ago. They are strongly committed to sustainability, a principle they share with Kimitec, whose purpose is to change the current way of producing food by replacing synthetic chemicals with natural tools that offer the same efficacy levels.
Both Kimitec and Viajes El Corte Inglés have Corporate Social Responsibility (CSR) programs with some common values and participate in multiple initiatives and business projects that support social, environmental and governance development. Furthermore, they are constantly searching for new strategic alliances, such as this one.
Viajes El Corte Inglés implemented a few months ago their first CSR Director Plan for the development of their CSR projects, where they declared sustainability to be one of their main strategic pillars for future development, on which also the economic recovery plans for both the European Union and Spain are based.
As for Kimitec, its entire business strategy is based on their commitment to natural productivity, human health, and environmental protection. From its MAAVi Innovation Center, the largest research center dedicated to natural agriculture in Europe and one of the largest biotechnology hubs in the world, Kimitec aims to solve the main problems facing global agriculture by developing and offering growers natural solutions as effective as those based on synthetic chemistry, facilitating their adaptation to the new scenario proposed by the EU in its Farm to Fork strategy, where the use of synthetic chemicals is significantly reduced. With a scientific team of over 50 people and 46 research projects in the pipeline, some of them as important as the development of a natural substitute for glyphosate, Kimitec is currently implementing an artificial intelligence and deep learning system, which will accelerate their natural molecules research and development processes.