China's crops have found an ally of natural solutions in Kimitec's MAAVi Innovation Center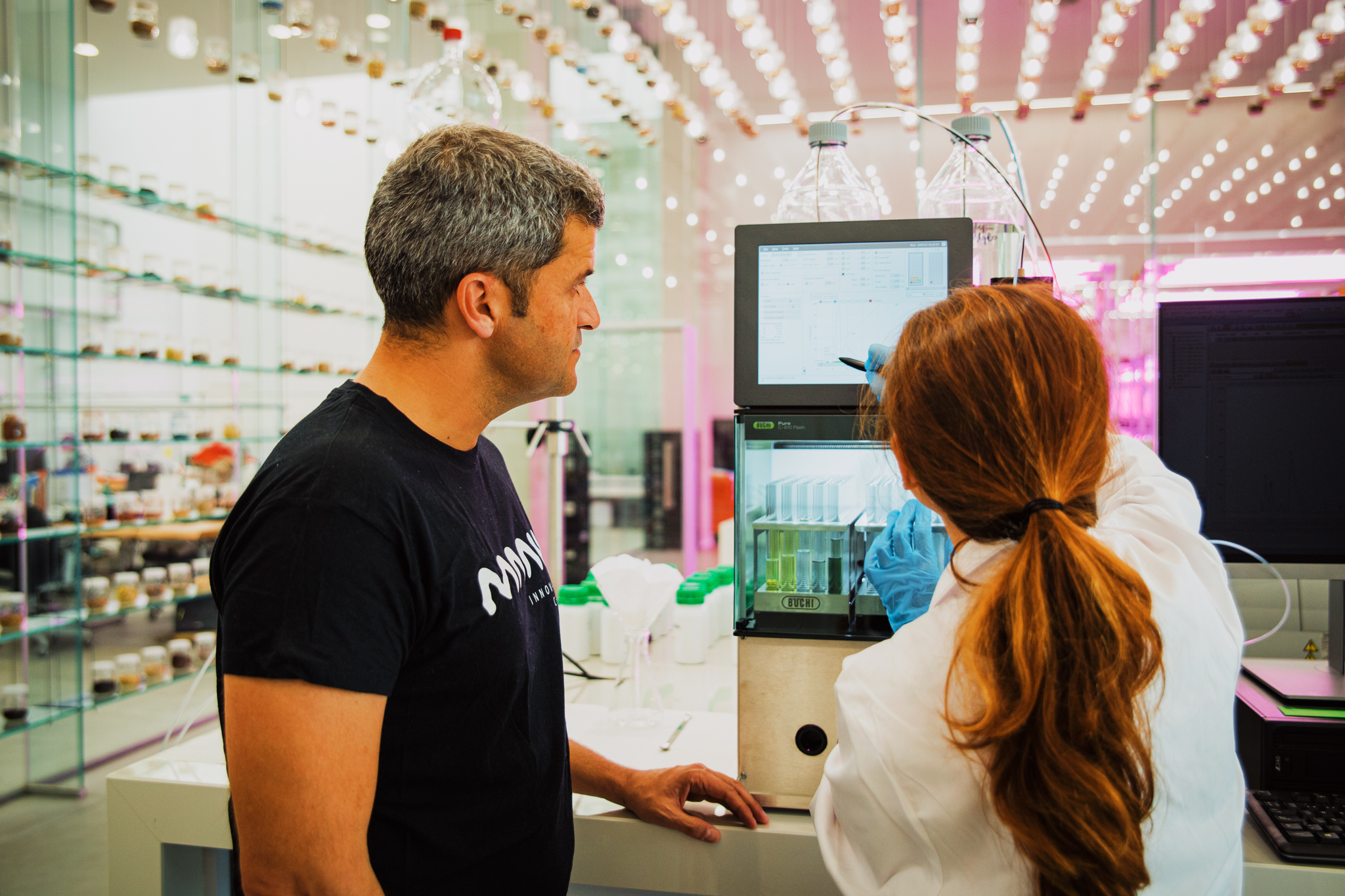 The largest technological hub in Europe dedicated to the agribusiness industry and headquartered in Almería (Spain) will be researching and developing natural products capable of replacing synthetic chemicals without reducing crop productivity, offering a solution for the main problems affecting major crops in the north, center and south of the country.
Chinese consumers are becoming increasingly concerned about food safety and health. Larger cities are determined to prevent chemical and toxic residues from industrial activities from entering the local food system.
Furthermore, as the recent global pandemic crisis has evidenced, the reduction of greenhouse gas emissions and the conservation of biodiversity are major challenges the world should be tackling.
Aiming to promote a green transition based on the substitution of hazardous chemicals that have traditionally been applied to soils and crops, aggravating these environmental problems, China is joining efforts with Kimitec's MAAVi Innovation Center, a technological partner for the development of natural alternatives to synthetic chemicals in broccoli, lettuce and Chinese cabbage crops. These products will be equally effective, to ensure crop productivity, as well as respectful of human health and the environment.
The Chinese regions chosen for the project are Zhangjiakou City, Hebei Province, and Beijing City, in the north; Shouguang, Shandong Province, in the center; and Xiamen City, Fujian province, in southern China.
BIO-CHAIN Project: Cooperation and research
The BIO-CHAIN Project brings together three complementary partners, which will take on this challenge from different perspectives: MAAVi Innovation Center, the leading R&D center for natural and productive agricultural solutions that belongs to Kimitec, a Spanish biotechnology company that operates in over 90 countries (including China, where they opened their own branch office in 2019) and commercializes natural solutions for agriculture; Yunong, one of the largest vegetable producers in China with around 2,000 hectares of lettuce, tomato, cucumber and cabbage; and BAAFS, the Beijing Academy of Agricultural and Forestry Sciences, which specializes in plant nutrition, soils and crops.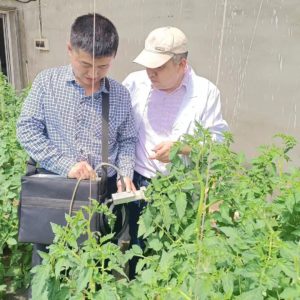 The need to materialize these changes in agriculture has resulted in this alliance between China and Kimitec's MAAVi Innovation Center, which will have an impact on human health and the various environmental and sustainability problems Chinese population is suffering, helping them meet the new challenges facing the country.
"Many regions in China are currently suffering the effects of climate change. Our natural biotechnology solutions are designed to protect and sustainably manage crops and natural ecosystems, being essential to help countries comply with the 2015 Paris Agreement, decarbonizing their economies and increasing their resilience," says Kimitec's International CEO, Alejandro de las Casas.
Nature-based solutions are included in many of the goals established in the Kunming Declaration, signed by representatives of over 190 countries last October 2021 in this Chinese city. In addition to mitigating 30% of the carbon dioxide released into the atmosphere, these environmental initiatives can improve crops and, as a result, also food; provide clean or potable water; and contribute to achieving a greater resilience against natural disasters, according to the draft.
In this regard, the country has proceeded to designate "areas of sustainable development", thus also implementing the UN's 2030 Sustainable Development Goals.
Synergies with innovative techniques to improve agriculture
The BIO-CHAIN Project was conceived for the design of tailor-made natural solutions for some of the problems affecting major crops in China: Broccoli, lettuce and cabbage. These crops are especially sensitive to abiotic stresses due to low temperatures and high salinity, to pests such as Plutella xylostella (also known as diamondback moth) and aphids; and to fungal diseases such as downy mildew caused by Peronospora sparsa or black rot in broccoli caused by an Alternaria infection, among others.
This project also includes the development of a prebiotic solution adapted to the most typical soils in the country, which will promote the growth of beneficial microbiota specific to those cultivation areas. Several studies are currently analyzing nutritional balance in soils, as well as the isolation and identification of microorganisms present in those soils.
Kimitec's MAAVi Innovation Center will design this new generation of natural solutions: Biopesticides, biostimulants, and prebiotics, capable of nourishing plants and protect them at the same time. These solutions will be developed with a lower cost perspective, to adapt these bioproducts as much as possible to the reality of the Chinese agriculture and market, and opening a way to expand research activities to other fruits and vegetables in the country.
MAAVi's knowledge about botanical components and microencapsulation technologies to obtain a controlled, persistent release to the crops will make a difference in the project.
Yunong will define the agronomic challenges, and lead the activities related to determining crop and soil needs, i.e. defining biotic and abiotic stress factors.
Finally, BAAFS, university specialized in nutrient management and soil characterization, will lead the evaluation of the effectiveness of the bioproducts in field trials organized in different Chinese regions.
New solutions for China, but suitable for everyone
The project, which has a budget of € 810,782.00, started in 2022 and is scheduled to end in 2025.
The CDTI (Spanish Center for Industrial Technological Development) has funded this ambitious project through the Spanish-Chinese Bilateral Program for Technological Cooperation (CHINEKA). This bilateral program aims to promote Business Technology Cooperation in projects pursuing the development, innovation and technology transfer between both countries, which will ultimately imply economic profit for Spain and China and boost the competitiveness of their companies.