MAAVi foundation gets a spot on "La Voz de Almeria"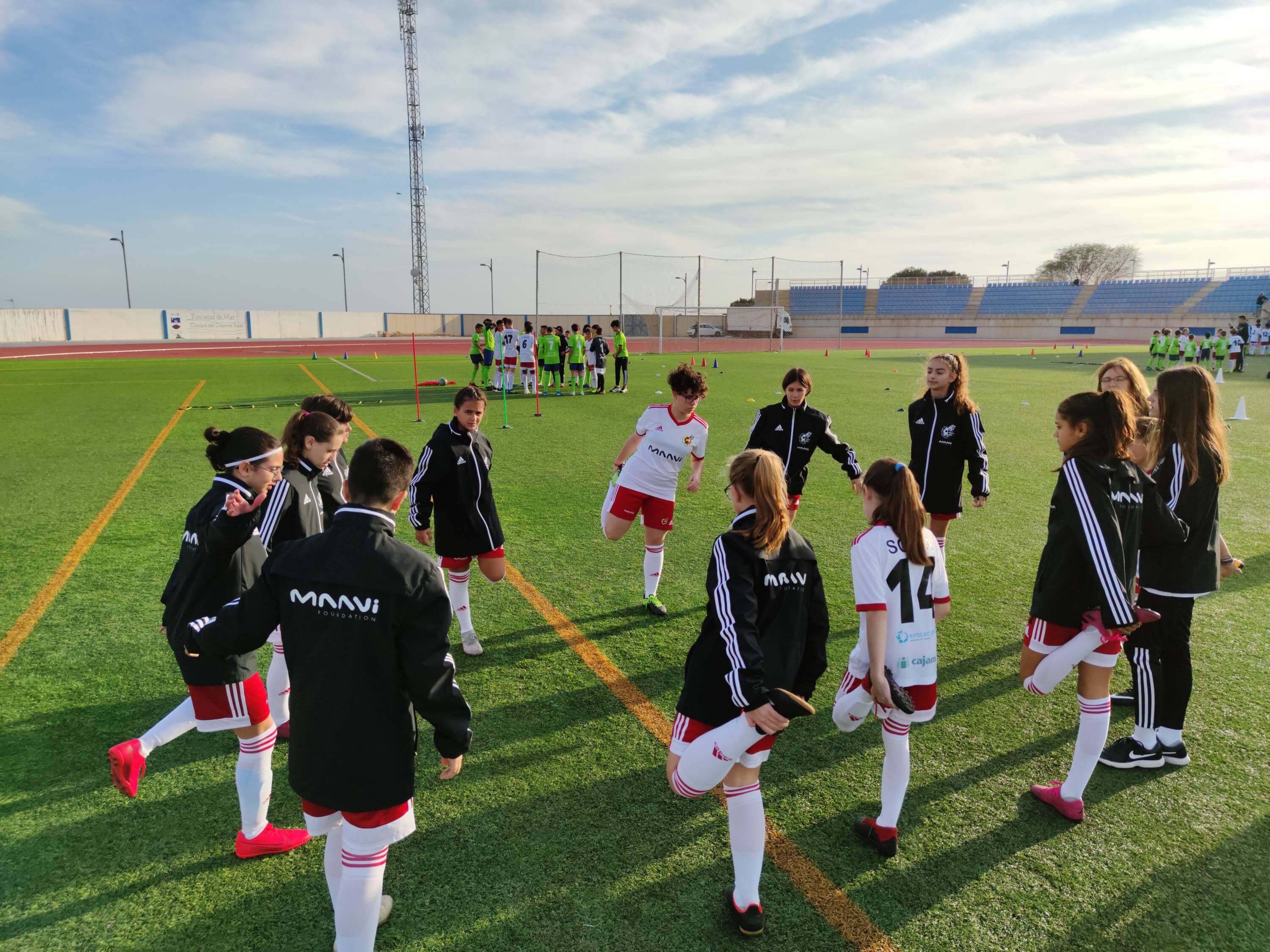 The MAAVi Foundation seeks to make the dreams and goals of youngsters come true. It uses football as a vehicle to instill grassroot values and provides underserved youth with educational support, and access to healthy, nutritious food, on a day to day basis. It is with utmost care and respect that we welcome these children and their families as an integral part of our great family at Kimitec Group.
But how can you further get involved in such an amazing project? Well, thanks to our collaboration with "La Voz de Almería", a local newspaper, we can now show you who we are and what we do. We are grateful to be able to share with you the enthusiasm of the children, and the involvement of family and friends in the numerous activities, events, and games.
It is such a rewarding experience, and it fills us with so much joy, that we did not want to miss the opportunity to communicate this to the rest of the world.
We want to shout as loud as we can, that THEY are the reason for our very existence.
The foundation has a heart and a soul, and now finally, it has a voice.
So, when did it all start?
We had a vision, which was to encourage social inclusion within our community.
How will we accomplish this? Through football play and instruction, off-field education, cultural and civic engagement activities, and professional insertion programs.
MAAVi Fútbol Club
The MAAVi Fútbol Club, the heart and soul of our foundation, promotes the cultural integration and social inclusion of boys and girls between the ages of 4 and 16, acting as the ideal medium to foster a socially inclusive community in terms of country of origin, language, race, gender, or social standing.
Our objective, is to guide these children and provide them with the right tools to achieve personal growth and success, and become better adults, by helping them cultivate values such as self-discipline, teamwork, respect for peers and commitment. The MAAVi Fútbol Club does not want to develop soccer players, we want to help children grow up into adults with integrity, who are committed and respectful of their environment and community, and who stay optimistic about a future full of opportunities.
However, to truly make all this possible, we must also turn our attention to their families, as they are, after all, the driving force behind these kids. Unfortunately, the socio-economic challenges and obstacles they face, can sometimes affect their quality of life and general well-being. To this end, the MAAVi Foundation, through Kimitec's business network, is committed to lending them a hand by developing employment pools and other much-needed professional insertion programs.
We know that football, and sports in general, have the potential to help the communities they are involved with, thanks to the significantly positive impact and influence they have at a social, political, and cultural level.  As a result, more and more coaches are now beginning to take on mentoring roles, teaching children the values that will prepare them for a much more important game: real-life.
#MAAViFan
The catch phrase I am a #MAAViFan, inspires all those involved in the foundation, especially the children, as it reminds them of the bond they now share with their peers and encourages them to live this experience with passion and fun and most importantly, with a sense of belonging to this great family. Little did they know, that they would have more in common than the one thing that brought them together – the MAAVi Fútbol club.
With this in mind, we invite you to take part in this fundraising challenge: to raise 2,500 euros before the end of the year! To make your donations, click on the link below to help us turn their hopes and dreams into reality. For every contribution you make, Kimitec Group pledges to multiply your donations by 5.
Would you like collaborate? CLICK
With your support, we will be able to help more children, to enjoy football while integrating into society, learning from each other, and having fun, which, ultimately, is what we are looking for. If you want to learn more about us, do not hesitate to visit our page https://www.maavifoundation.org/