Almería's Regional Council visits Kimitec to learn about the agricultural innovation they export to 94 countries around the world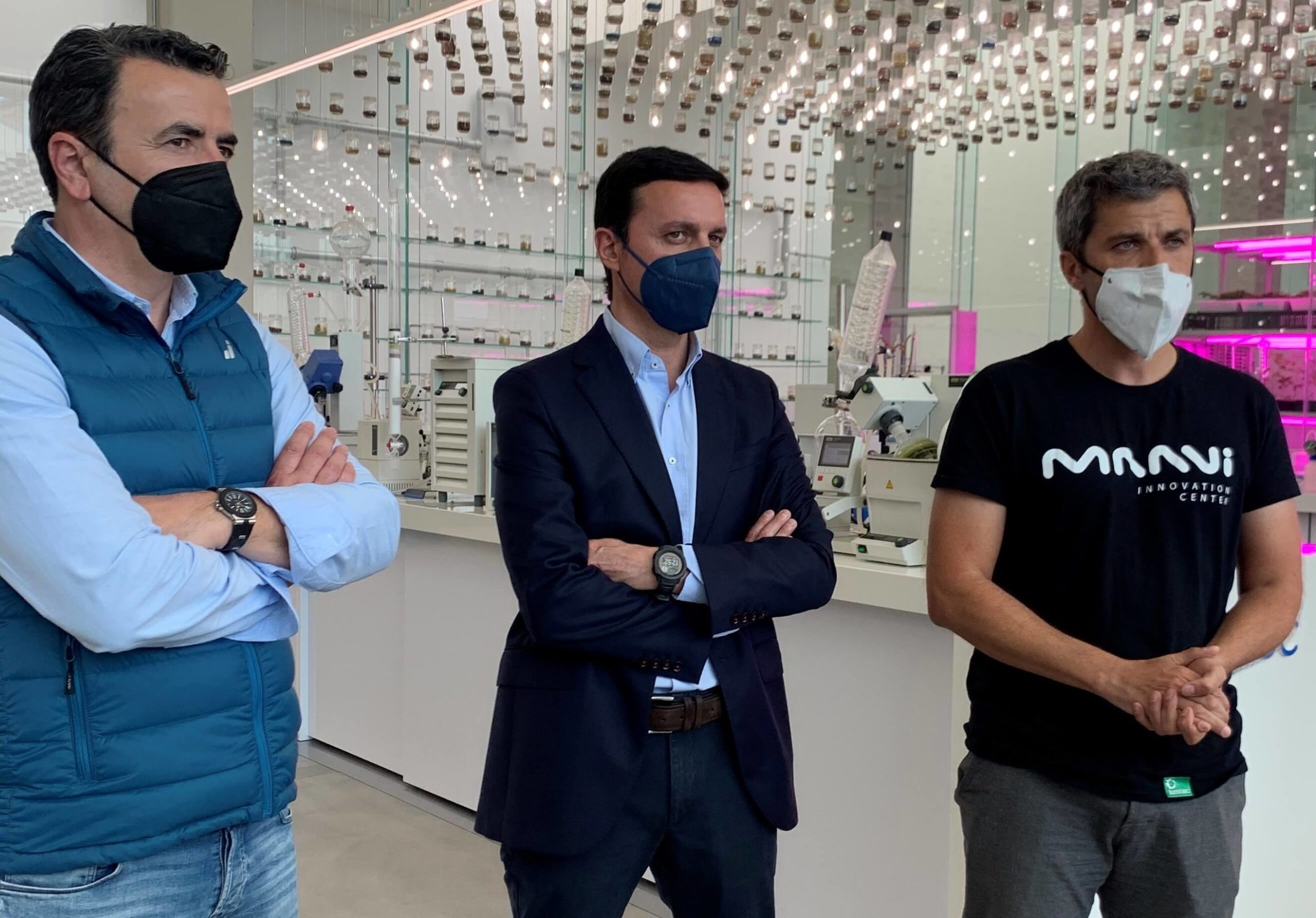 The President of Almería's Regional Council has visited the largest biotechnology research center in Europe, headquartered in western Almería and focused on promoting natural productivity
The President of the Regional Council, Javier A. García, has visited the leading biotechnology company Kimitec to learn about its unique business model, focused on developing cutting-edge solutions for agriculture which are later exported to 94 countries. Félix García, CEO of the multinational company headquartered in Almería, and Antonio Domene, its Vice-President, accompanied the President and the Representative of Agri-food Promotion, María Luisa Cruz, through their facilities, and described in detail the company's mission to promote natural productivity.
The experience was unique: They started by sliding into the company's research facilities through a giant chute, designed by the Cirque du Soleil, where they learned everything about the company's vision, and visited the lab and other research areas of the 'MAAVi Innovation Center', the largest research center dedicated to natural agriculture in Europe, and one of the largest biotechnology hubs focused on agriculture in the world.
Félix García also introduced the President of the Regional Council to one of their most exciting projects: The MAAVi Fútbol Club, a social initiative supported by the Royal Spanish Football Federation and Kimitec's MAAVi Foundation, which has been recently awarded with the Andalusian Flag of Solidarity and Peace for its commitment to the promotion of sociocultural exchange and values education among children of different nationalities, through different programs focused on football, nutrition, education and labor market integration.
The President of the Regional Council acknowledged the value of a company like Kimitec for the whole province: "They are a global referent and a clear example of what agriculture in Almería represents for the whole world. But their efforts are not only focused on agriculture: They aim to increase crop profitability, but also environmental sustainability and human health," he declared.
Javier A. García highlighted that Kimitec has not only helped to align local agriculture with current market needs, but also to transform Almería into "the region with the healthiest products in all Europe." Similarly, he has celebrated their commitment to fighting social inequalities through sports: "In 2019, they were among the first companies to receive the Award for Corporate Social Responsibility from Almería's Regional Council. We are proud of your innovative business model, your future-oriented vision, and the generosity you show to your homeland."