Kimitec Group receives the 2019 SME of the year award of Almería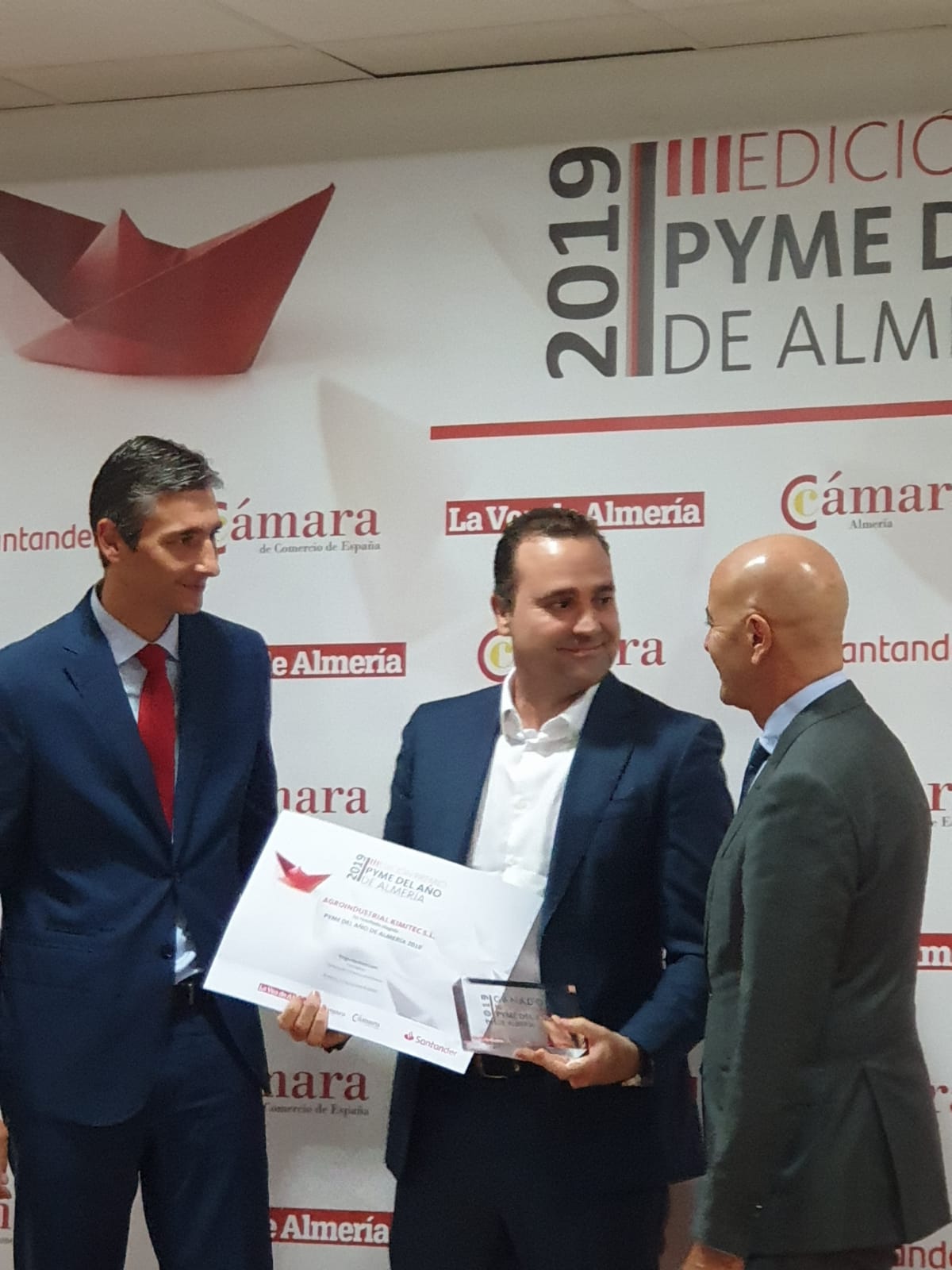 The Chamber of Commerce of Almería, together with the Banco Santander and Voz de Almería, presented last Thursday, October 17th, the award SME of the Year of 2019 of Almería, to the Spanish biotechnological multinational company, Kimitec Group.
This award recognizes the performance of small and medium enterprises in the province of Almeria, whose activity is essential for the creation of local employment and wealth.
For Kimitec Group it is a great honor to receive the award and an act of recognition of their efforts, placing them at the forefront of research and development through biotechnology in a global market.
Alejandro de las Casas, Deputy CEO of Kimitec Group, accepted the 2019 SME the Year Award of Almería, on behalf of Diego Martínez Cano, President of the Chamber of Commerce of Almería, and Carlos Jesús Mendoza, Director Santander Bank's Enterprises Area. "It is with great honor and pride that I accept this award. Back in 2007, we came here, 4 Master's colleagues and a project. We are now about 200 people at Kimitec, and we all believe in a different way of producing food. By joining biotechnology with the synergy of 4 natural sources, we want to give the farmer an alternative through productive agriculture and health. "
Kimitec Group, as the winner of these awards, is now a candidate for the 2019 National SME Award of the Year, which will be celebrated in the first quarter of 2020.